Treat to Greet
Welcome readers! We are InnoverSol you must be aware of our brand previously, what? No? Ok, let me tell you about our company in a brief manner.
We are a Digital Marketing company located in the USA, like various others, yes. But what makes us a bit unique from other digital marketing companies is the personalization that we share with our clients and businesses.
We establish your businesses online presence, develop brands with cutting-edge strategies, encompasses lead generation, and drives social media actions to outperform your competitors in the USA.
Now you got the idea about InnoverSol, right? Today, we are only going to talk about the Digital Marketing trends happening right under our noses in 2022, slot them into your business and let the remaining do the talking.
Influencer Marketing
SEO Marketing
Video Marketing
Content Creation
Email Marketing
Chatbot Marketing
Conversational Marketing
What do you think about digital marketing? Any idea? See below then.
Digital Marketing in White
There is every thick and thin type of digital marketing definition found online. Just type Digital Marketing in the search box, and you will shock by the variety of explanations and even suggestions by Mr. Google.
So, what different are we going to present? Do You have any idea? No? It's ok, 'Every master is once a beginner.
Digital Marketing simply means 'To sell online' OR 'Marketing through digital channels' OR 'Do business with the help of the internet, that's it.
Whether employee or intern, CEO or brand manager, digital marketing expert or customer discuss to market products digitally but less than none are aware of how it should be done and what would be the strategy to digitalize business in a prolific style. Always think about the two core marketing types, Outbound and Inbound for a perfect combination of success and business.
I think now it's the right time to take you further to the latest digital marketing trends in 2022:
Let's start with the impact of influence marketing first,
1. Influencer Marketing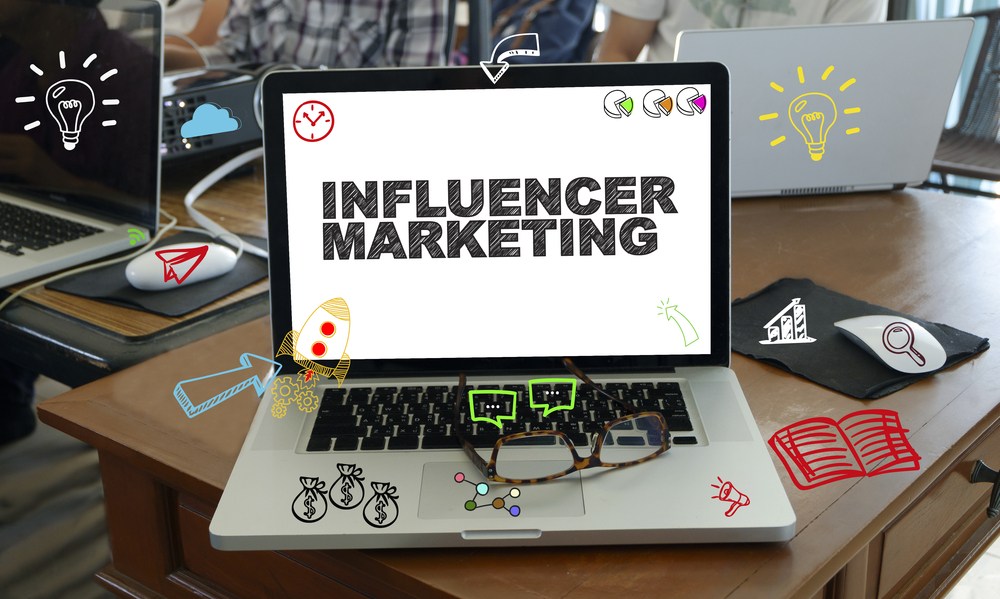 This is not a new concept for any individual using the social media or carrying out activities digitally. But what influence us now to revamp influential marketing?
Well, influential personalities always remain an apple of an eye for businesses to extract the most out of their branding tactics.
Keep in mind mates, Influencer marketing must be a happy bond between a brand and an influencer. If you want to deliver the precise brand's message or sell your service with a maximum ratio, an influencer can do it with impact. Remember certain aspects:
They do not sell
They only create impact through their followers.
They build trust between the product and customers
Influencer marketing is done regardless of any platform whether YouTube, Facebook or, Instagram. Micro-influencers are also making their mark in the promotion of brands due to finite and specific fan-following to produce macro results.
According to influencer marketing hub, "It is the power to affect the purchasing decisions of others because of his or her authority, knowledge, position, or relationship with his or her audience"
We know as the world is advancing periodically to digital channels and opting to become more personalized in approach, InnoverSol, one of the optimistic digital marketing agencies in the USA will bridge the gap between you and your influencers. Just give us a call right away.
Let's remind "Behind the Scenes Fail with Sarah Elshamy"in the context:
The campaign may seem a minor flop compared to the others, but the shrewdness left a public stunt.
In 2018, Huawei shared the charm with influencer Sarah Elshamy to promote their latest mobile phone in selfie mode.
You don't believe during the promotion, Elshamy posted behind-the-scenes photos on her Instagram account. Lacking her consciousness, photos revealed that she's standing right in front of a DSLR camera and posing with no Huawei phone closer.
Ah! Love it or Hate it. But you cannot ignore the influencer marketing.
2. Content is King

As a content writer at my company InnoverSol, one thing I can guarantee that it is not a child's play. Content is King, that is why I have to take care of a King which is a daring task. What do you think?
Content is everywhere, from newspapers to banners, restaurant promotions to condolence news, product reviews to thanksgiving messages.
It has the same value in the modern era of machines as it had in the age of old times. You need to publish quality content on the internet and look after its post-publication.
You need self-advancement in the creation, engagement, publication, and conversions. There are steps to build a content creation framework, have a look:
Conceptualizing Content
Planning a Timeline
Creating a workflow
Reviewing and editing of content
Organizing and storing a content
If you want to prepare rich content with a personalized layout and strategies. Check out Hubspot's Writing Style Guide for the ultimate content creation.
3. Video Marketing

Which phone do you have in your hand right now? Is it iPhone 12 ­­proMax or iPhone 10? Is it Samsung's Ultra or Galaxy S21? Do you own Lumix G7 or Nikon D3500? If you do not have one until now, go and get for videos.
Video marketing can elevate brand awareness and visibility faster than other digital marketing trends. It enhances the pleasure of viewing products online with a more personalized experience.
According to Hubspot Survey to customers, we have seen some insightful facts for video marketing:
Videos establish trust within customers
90% of customers find videos helpful to purchase.
64% agreed that videos urge them to make a purchase online.
Videos are a great pattern to redefine your product and brand. For example, YouTube product review channels have more astonishing viewership than marketing videos because of the personalized experience and information for the public.
4. SEO(Search Engine Optimization)

A long time ago, since the internet has been out for people, there is a battle going on about which content is best and how many times people have read it. It reflects an SEO effort in loose terms.
Search Engine Optimization is a process and strategy to help a website rank higher on search engines as per relevant search queries.
We have listed 9 core elements for optimization if you integrate them into your strategy, your business visibility will improve in a short time.
Local SEO
Keyword Strategy
Link Building
Videos
International SEO
Social Media Optimization
E-Commerce Strategies
Technical SEO
SEO Foundations
If you are an SEO expert or a business person having a website, then you should be watering your skills to optimize the content. There are only two fundamentals of SEO; relevance and authority.
Relevance depends upon the content creation while authority shows how important your website is for other businesses or customers.
Here is a pro tip: Your content must have "Clarity: and "Quality" to get a top position on the SERPs.
Did you ever think of "micro-moments" when performing keyword research? If not, then ask your SEO expert to go for it. Micro-moments are short searches people do when they want specific answers to their questions. For example, I want to know, I want to go, or I want to buy. Find the related keywords and try to insert them into your posts.
I think, there is enough brainstorming on how to optimize the content or a website for maximum visibility. Let's see some other integral options also:
Optimize for "generic keywords".
Get optimization tools such as Ahref, Moz, Buzzstream, or Ubersuggest.
Map your research around buyer lifecycle
Check out for Domain Authority, Page Authority, Site Audit, and Backlink Profiles.
5. Chatbot Marketing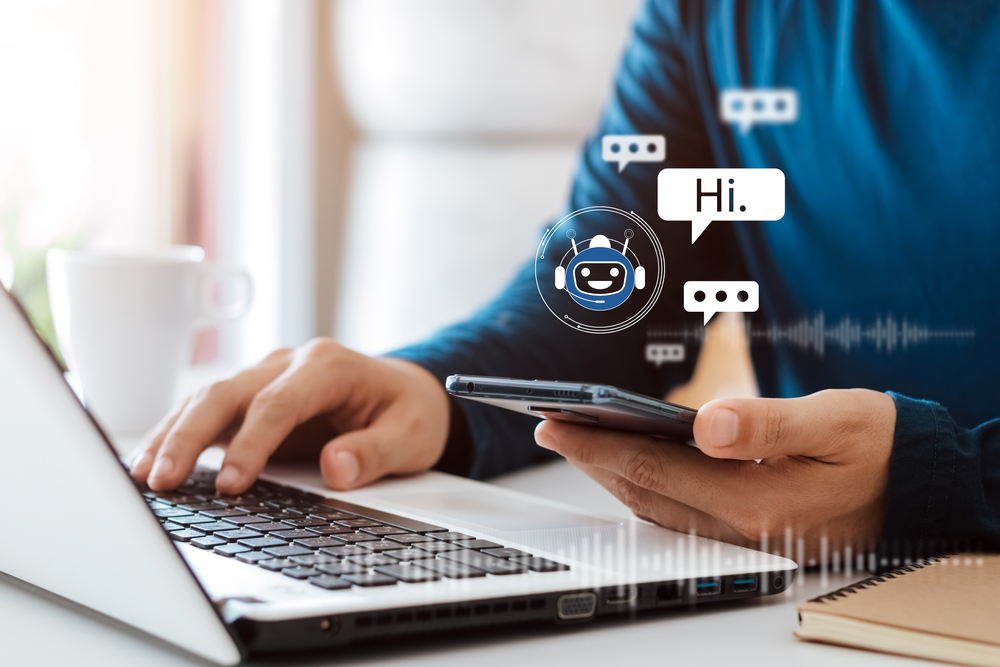 No wonder bots are replacing humans and altering the exposure of human performances within any industry.
Even sometimes, people working within bots' environs start behaving like a star trek character, this reminds me of my previous boss. Ops!
Reality missing. Humanity contracting. Bots rising. What could cause such an emotional scene?
Is that the invention of bots?
Okay, maybe that sounds a bit tragic like exhaling negative vibes. But remember people use to abuse new technology until they own it.
How do you describe the emotions of Bots?
No need for slogging. A bot is a computer program with smart automation tasks such as chatting with a user or solving complex concerns through a conversational interface. The AI-powered bots, help us to personalize responses and improve interactions over time.
The technology is still in the lap of scientists, so only programmed bots are deployed via bot-building platforms. For example, typing the "How to" query and getting the canned response without involving any line of code.
Well, marketers are superstitious when advancing to­ new technologies but what makes them sail smoothly? The competition is rising and people need personalization to share charm with brands.
Creative Angle: For say if you need to buy a smartwatch online and you have gone through the analog experience of visiting a store or ordering online. Fill out the order confirmation form via the old tedious process and that's it.
But if you're interacting with a bot, just tell it "Order me the latest smartwatch" and it will take you to the product gallery for the best options to order.
Isn't it interesting? What No? There's a climax ahead. The bots would be leading you through a series of questions to know your intent to display the right product for the right customer.
A break-even point: If you are still reluctant to adopt chatbot marketing for business and want to penetrate marketing efforts manually you will miss out on the trendy adventure of bots.
Don't miss out on the chatbot marketing to become favorite of your customers.
6. Email Marketing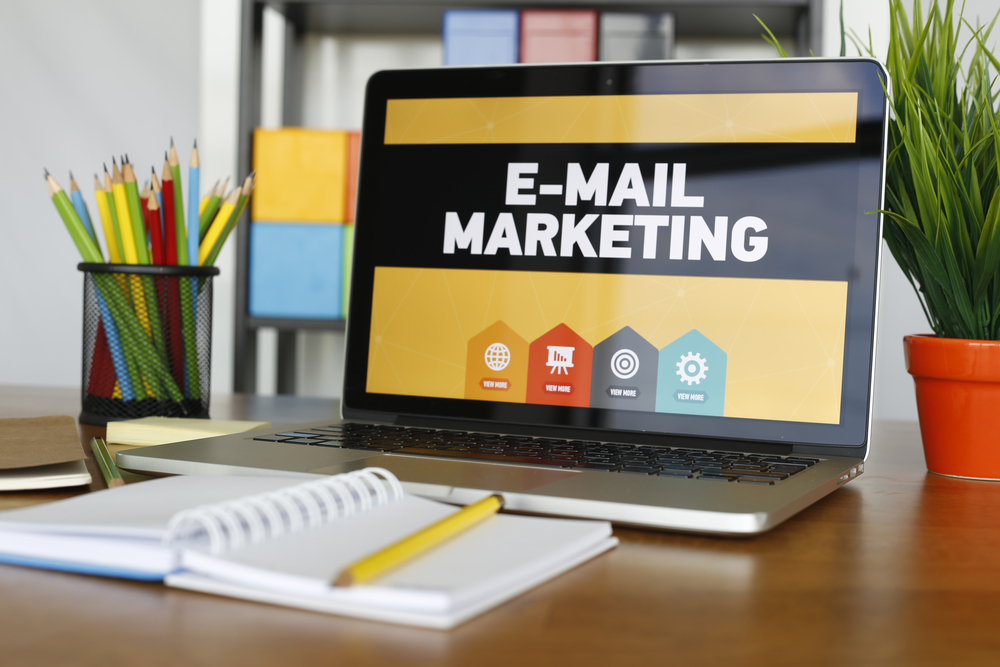 It might seem boring for many marketers, but statista revealed an astonishing figure of 376 billion emails will be sent and received by 2025.
Email marketing is one of the most formidable tools for marketing you can use to interact with your customer. You wonder why we have pushed it into the latest digital marketing trends.
As we are witnessing the surge in digitalization, new businesses are knocking on the door while established ones are holding tight from the inside, a cutthroat competition.
You can go more personalized now with email marketing by learning about the buyer persona. Send personalized messages according to the customers' buying habits with a perfect call-to-action in the email.
Two main themes to consider before drafting an email template,
Setting the right goal
Optimize each part of the email for conversions.
For Optimizing Purpose:
Creative subject lines
Personalized email copy & HD images
Must be clear and purposeful
InnoverSol has gathered insightful data for email marketing to stick with our stance:
There are 4 billion daily email users.
37% of brands are increasing their email budget.
Subscriber segmentation is the most powerful campaign strategy
77% of increase in email interaction over the last 12 months.
Smartphone users like to engage with brands via email.
7. Conversational Marketing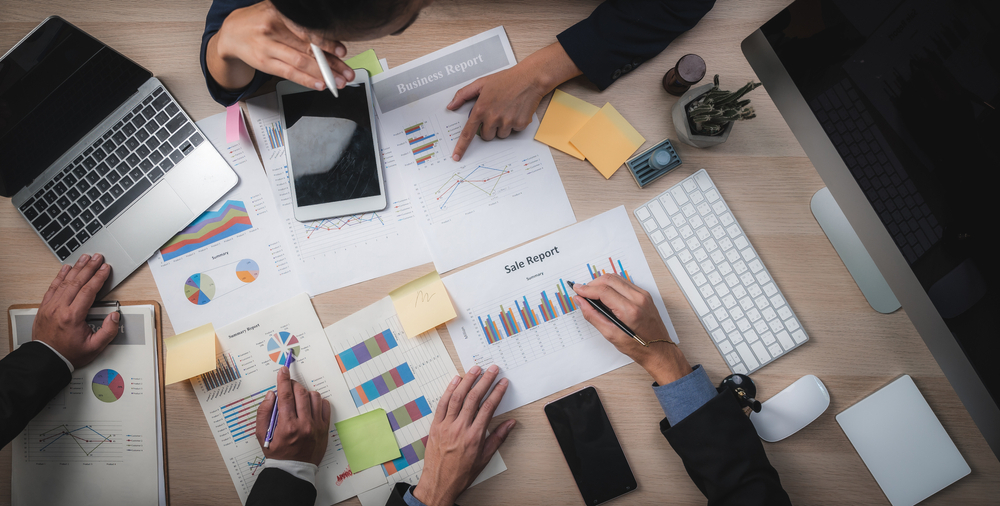 In the time of bots and artificial intelligence, people got overwhelmed by future tech. Due to an uprising in active online status, conversations are more crucial than ever.
To overcome this scenario, we need conversational marketing in our business for regular client interactions.
So what can conversational marketing contribute to digital marketing?
Relevant Communication
Personalized Actions
Product Recommendations
People become more socialized than ever and look for real-time interactions and precise answers to their searches.
According to a survey by InnoverSol, 83% of customers prefer to interact directly with the brand.
No doubt conversational marketing inculcates a more personalized relationship between a brand and its users.
It's a bare truth in the digital cosmos, you need to strip traditional marketing and reach for customers on their terms for digital marketing , their devices, channels, and their preferred time.
Some leading companies of the world use conversational marketing in various forms:
Personalized Videos
Personalized emails
Lead Generation Chatbots
Let's take one prominent case of Sephora Virtual Artist for conversational marketing.
Facebook Messenger Bot Innovation:  
Sephora has pinched its customers' emotions as girls love makeup, no doubt! But what makes Sephora the most loved cosmetic brand for women?
They introduced the Augmented Reality feature allows women to upload selfies and art themselves with different shades of makeup.
It has caused a booming effect for the brand with the "a-try-before-you-buy' feature and posts snaps to Facebook stories or shares them with friends.
Being entertaining, the brand has also come up with an idea to stem customers from physical hassle to the store.
Sephora got the icing on the cake by allowing customers to buy straight from the thread, streamlined buyers' journey with the brand.
The Facebook Messenger Bot push Sephora to a similar effort of Sephora Assistant in one of its stores. The brand got an 11% upscale with the inclusion of digitized customer support.
It's a Wrap up:
So, what you're going to do with your digital marketing efforts? Are you willing to adopt one of these marketing trends or still hover over blogs on the internet? There is a saying dude, When it's right, it is right! Go for it. Your business might not find a boost this winter but take a chance to integrate such integral trends into your business and lead the charge within your industry.
Upgrade your intelligence through our blogs and alter the value of your brand with the No.1 digital marketing company in the USA, the InnoverSol.
If you find the blog interesting or informative, do not forget to share it with friends
Read More